I am a glass blower and a sculptor. My work includes glass, steel and metal sculptures. My emphasis is in glass wall art, glass and metal sculptures, and free standing glass with metal for interior and exterior. My design starts with a rough sketch on paper. Working through my sketches, I size each piece and coordinate the parts figuring the mechanics while perfecting each piece.
In addition to my glass wall sculptures, I have built a national reputation with my glass wall art in hospitals across the US. My works are included in the collections of many hotels, corporations, hospitals and private homes across the United States. My primary focus is hospitals and health care art.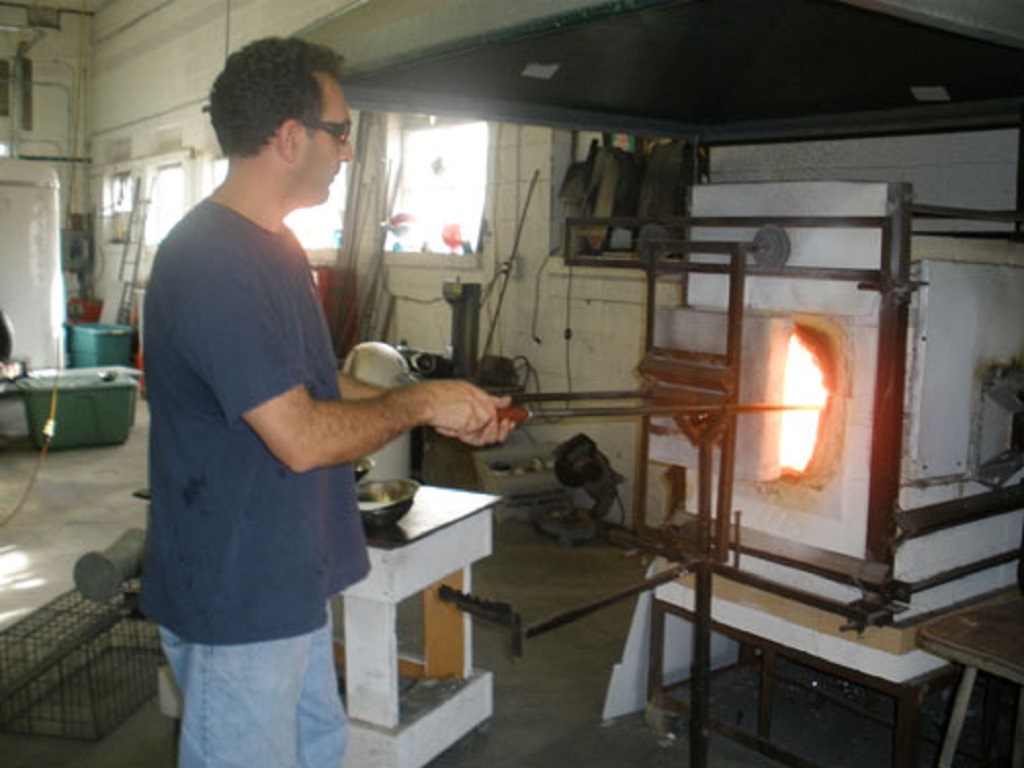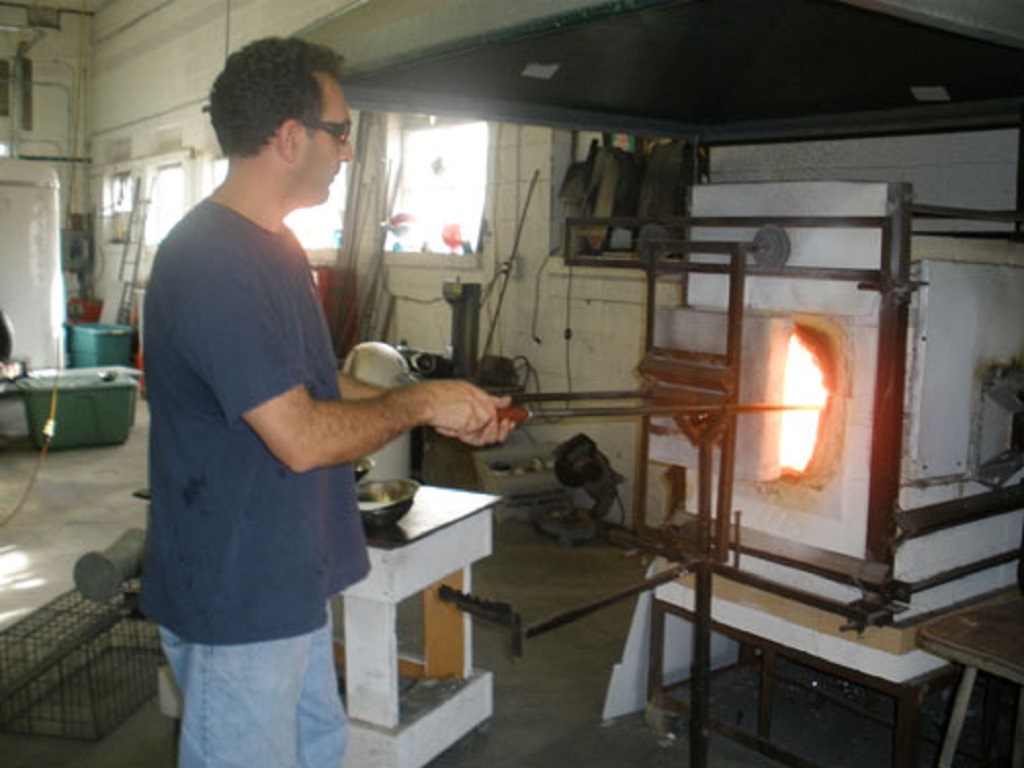 Fortunate enough to take a glass blowing class I realized my passion lied within the arts. So I studied at Detroits famous Center For Creative Studies.
Custom hand blown sculptures are complex. All of my work is hand blown and the forms are done in my furnace that stays heated to 2500°F. To finish the glass, each piece is ground, polished, and hand placed to create a one of a kind design.
I work with art consultants, doctors, medical offices and hospitals to convey my nature inspired elegant and healing designs into being a large contributor of the healing arts program. Displaying my art in the right places has been proven to supports patient care and uniquely contribute to patient satisfaction and shorter hospital stays.
I travel the country with my wife Debbie, showing in prestigious art shows throughout the year. I have received innumerable rewards and accommodations for my unique and always one-of-a kind designs. My works are on display at many hotels, hospitals, corporations and medical complexes. In addition to many private homes across the US and abroad. When ordering one of my custom designed pieces my customers can anticipate something truly unique. Please contact me to design a site specific glass wall sculpture and glass wall art to fit your project.
"Art is to console those who are broken by life." -Vincent Van Gogh